🎄 December Wellbeing Subscription Box includes the following products:
• Merry + Bright - Clove Orange Christmas Limited Edition Candle
• Gingerbread Man Dark Chocolate Bar (vegan)
• Harmony Bath Ball with Jade Crystal
• Upcircle Pamper Kit - Set of 10
• Handmade Ceramic White Heart Christmas Tree Ornament (1 heart)
🎁 December Wellbeing Box is the perfect as a Christmas gift for anyone who needs a reminder every month to slow down and to put their mental health first.
The value of the box will always be greater than the monthly cost.
SAVE 5% with our 3 Month Wellbeing Subscription Box and 10% with the 6 Month Wellbeing Subscription Box.
Discount codes cannot be used while purchasing subscriptions. 

Sign up before the 16th to get the December Wellbeing Box, shipping from the 6th of December.
Customer Reviews
22/03/2022
Becky G.

Bahrain
Just beautiful….
Love receiving this every month….My favourite items are the candles….I cannot wait to light it. Just heaven wrapped up in a white box and a great way to incorporate some self care ❤️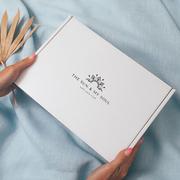 06/04/2022
The Sun & My Soul
Thank you so much for your kind words. We are so happy you love our subscription box! :)
08/11/2021
Chloe

United Kingdom
Love it
This is a MUST HAVE subscription box to add wonderful items into your self care routine! 100% would recommend.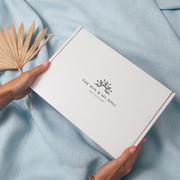 09/11/2021
The Sun & My Soul
Thank you Chloe! We appreciate your feedback! :)
08/11/2021
Shadi

United Kingdom
Love it!
I love it :) everything was perfect , the packing was so beautiful , I definitely recommend , specially if you want to treat your loved ones or your own beautiful soul , this is one of of the best ways to chose :) you can feel, it made with love ❤️ Thanks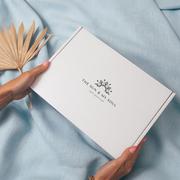 09/11/2021
The Sun & My Soul
Thank you for your feedback! We really appreciate it!