💛 May Wellbeing Subscription Box includes the following products:
• Gratitude Journal
• Grateful Heart - Amber Sweet Orange Soy Candle
Size 20 cl, Approx. burn time: 38 hours
• Gratitude Affirmation Cards with linen bag
May Wellbeing Box gives you the opportunity to focus on the good parts of your day. A great way to cultivate positivity and practice gratitude.🙏
The value of the box will always be greater than the monthly cost.
SAVE 5% with our 3 Month Wellbeing Subscription Box and 10% with the 6 Month Wellbeing Subscription Box.
Discount codes cannot be used while purchasing subscriptions. 

Sign up before the 20th to get the May Wellbeing Box, shipping from 5th May.
Customer Reviews
22/03/2022
Becky G.

Bahrain
Just beautiful….
Love receiving this every month….My favourite items are the candles….I cannot wait to light it. Just heaven wrapped up in a white box and a great way to incorporate some self care ❤️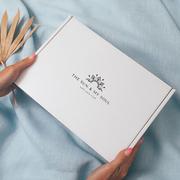 06/04/2022
The Sun & My Soul
Thank you so much for your kind words. We are so happy you love our subscription box! :)
08/11/2021
Chloe

United Kingdom
Love it
This is a MUST HAVE subscription box to add wonderful items into your self care routine! 100% would recommend.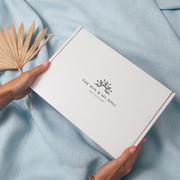 09/11/2021
The Sun & My Soul
Thank you Chloe! We appreciate your feedback! :)
08/11/2021
Shadi

United Kingdom
Love it!
I love it :) everything was perfect , the packing was so beautiful , I definitely recommend , specially if you want to treat your loved ones or your own beautiful soul , this is one of of the best ways to chose :) you can feel, it made with love ❤️ Thanks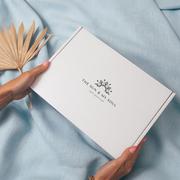 09/11/2021
The Sun & My Soul
Thank you for your feedback! We really appreciate it!